Signed and Sealed With a Kiss
Steam Page + Chibi Charms
---
We have two bits of news for you all today.
First, the Steam page for SSWK is finally up! If you've been waiting, now's the perfect time to add it to your wishlist!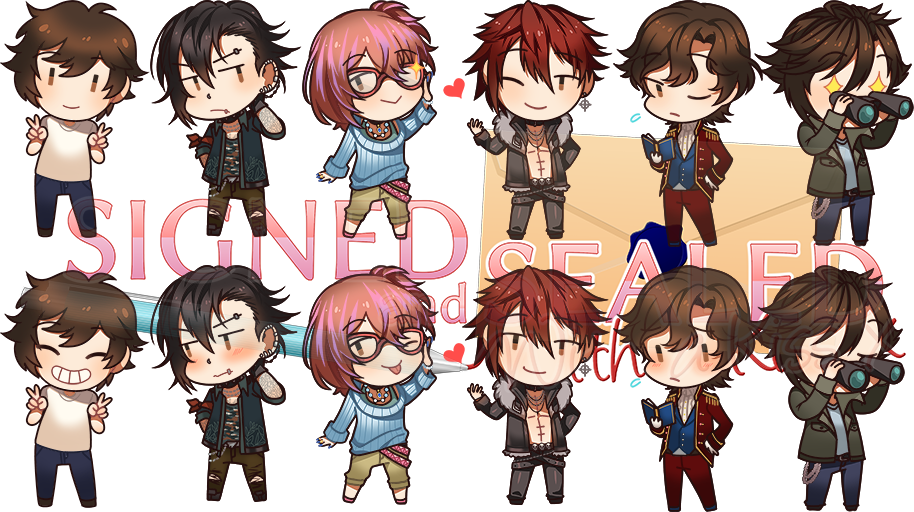 Secondly, if you're looking for other ways to support the game and like cute acrylic charms, we've opened a little shop where you can pre-order charms of your favorite Boyfriends! Check it out here!
Get Signed and Sealed With a Kiss